POUCH PACK
- Demerara sugar pack 1kg
- Brown sugar 1kg
- Caster sugar 1kg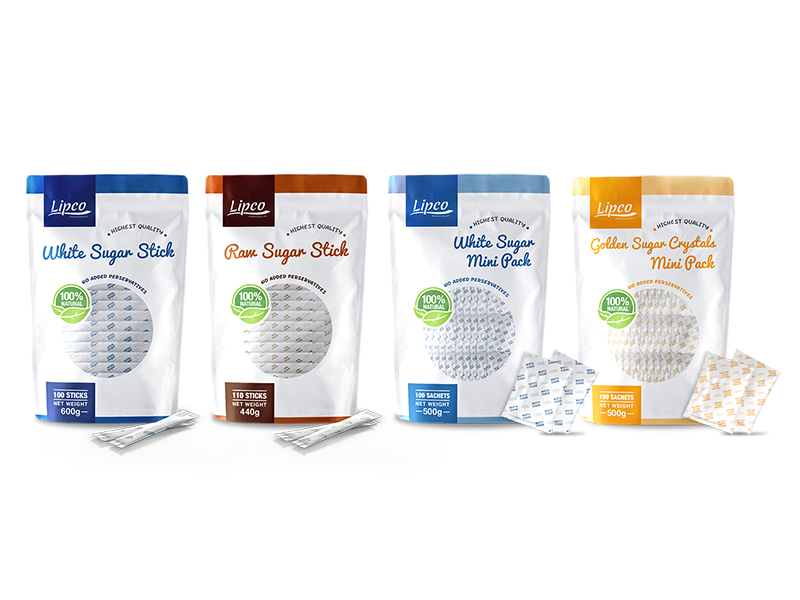 RETAIL CONVENIENCE PACK
- White sugar pack stick - 600g (100 sticks)
- Raw sugar pack stick - 440g (100 sticks)
- White sugar sachet mini pack - 500g (100 sachets)
- Golden sugar crystal sachet mini pack 500g (100 sachets)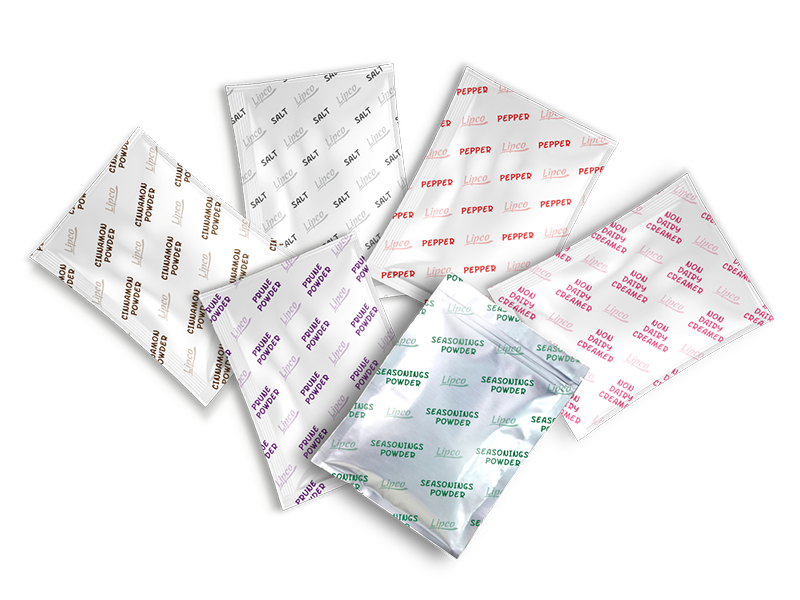 CONDIMENT SETS
- Prune Powder PET CPP Sachet 15g - 20g
- Cinnamon Powder PET CPP Sachet 15g - 20g
- Black/White Pepper PET CPP Sachet 1g - 3g
- Seasoning powder sachet (for noodles soup) 10g - 20g
RETAIL PACK
Our Quality Service:
We are proud to state that we have served not 1 but few established International Fast Food Chain. Besides, we have also established our company /service for local airlines industry.
Our outstanding service bring us to pharmaceutical / hospital sector, which require high standard on food hygiene and safety. To top that – our service /products can be often seen over at top notch hotels and resort locally.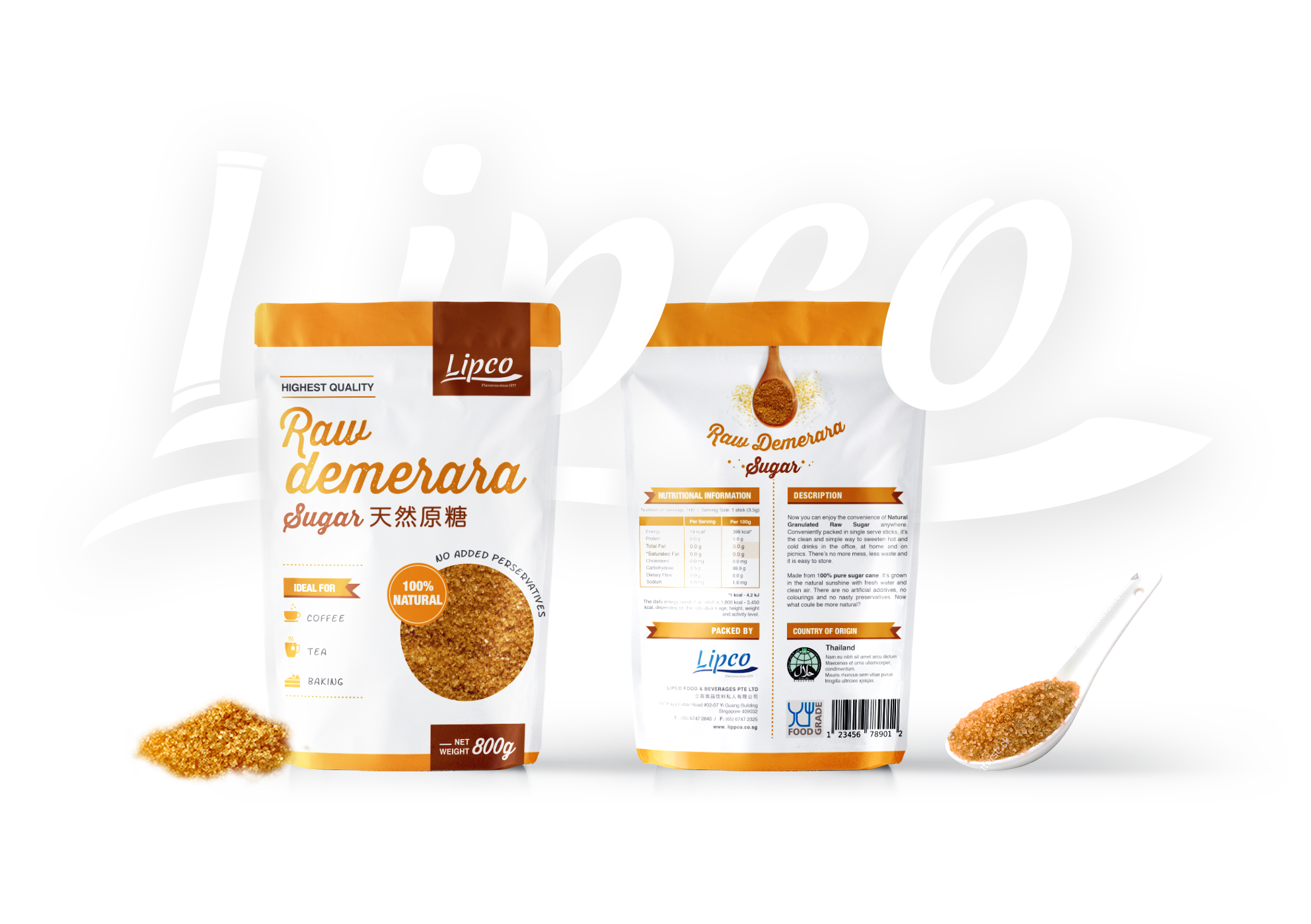 RETAIL BUSINESS
Besides providing our own retail pack of Sugar, to serve local consumers, Lipco also offer Range of for private label for key retailers.
We are able to co-pack Retail Pack in format that could meet market needs and work with you on packaging, product configuration and product development to integral into business development.
With our strong present (for sugar sticks) over at the Retail sector, we like to bring our learning from "convenience pack" to "retail pack".
Over at supermarket shelf, there are basically 2 types of structures for packaging bags for sugar: Sharp bottom, Square bottom, or "Pillow Bag", Sharp bottom bags or "Pillow Bag" as the name suggests, is a bag with no flat base. It is useful for items that are flatter in nature. The products could only be display laying down /stacking on top of each others. The sharp bottom bags are useful for items such boxes as cake box or containers that has to be laid down flat. E.g. a big bag of rice, or commodity items: grain, flour, basic sugar which are in bulk bag.
HORECA SECTORS
LIPCO range of products — Sugar / Pepper / Salt and Non Dairy Creamer have been serving local HORECA Sector over past decades. We have been packing condiment for major hotels and serving institution with our high quality condiment.
We have been also co-packing "special formula" seasoning powder for Key Quick Serve Restaurants to meet their occasionally promotion meals.
Condiments packed in convenience pack requires minimal packaging material, consumes less storage space and most importantly providing freshness and hygiene for our vital customers. This can indeed have a huge impact on the overall dining experience your customers have an excellent dining experience on their meals. Further, the volume for each pack could be customized and educate the suggested amount used, thus reducing wastage.
During Festive Seasons: we also conduct special condiment packaging like: 5-spices / Cinnamon pack for celebration alike during Lunar New Year, Deepavali or Christmas.