ABOUT LIPCO
Lipco Food & Beverages Pte Ltd - is a Singapore based company, established over 40 years ago aiming to provide food and packaging service to International Airliners, Catering Services, Hospitality, International chain restaurants, Institutions, Pharmaceutical & developing Retail Pack for consumers.
At Lipco, providing Safe Food is the No.1 priority in our daily work. We also raised the bar to ensure our customers remain in compliance with the use of our packaging to ensure "Food Safety" for end consumers.

OUR VISION
To be the regional's leading brand that provides value packed condiment meeting consumer needs.

OUR MISSION
To provide the best and valuable services to our customers, enhancing their daily moments and making sure it's always flavorous!
OUR SERVICES
POUCH PACK
- Demerara sugar pack 1kg
- Brown sugar 1kg
- Caster sugar 1kg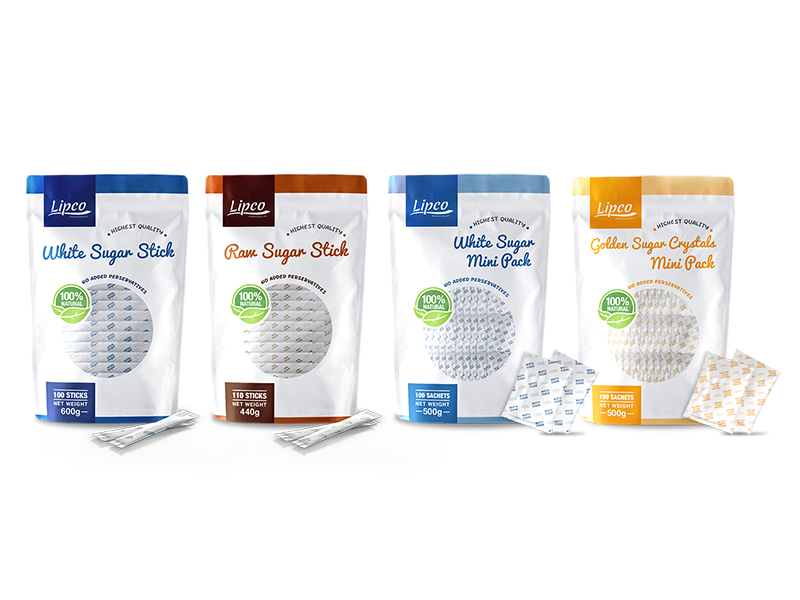 RETAIL CONVENIENCE PACK
- White sugar pack stick - 600g (100 sticks)
- Raw sugar pack stick - 440g (100 sticks)
- White sugar sachet mini pack - 500g (100 sachets)
- Golden sugar crystal sachet mini pack 500g (100 sachets)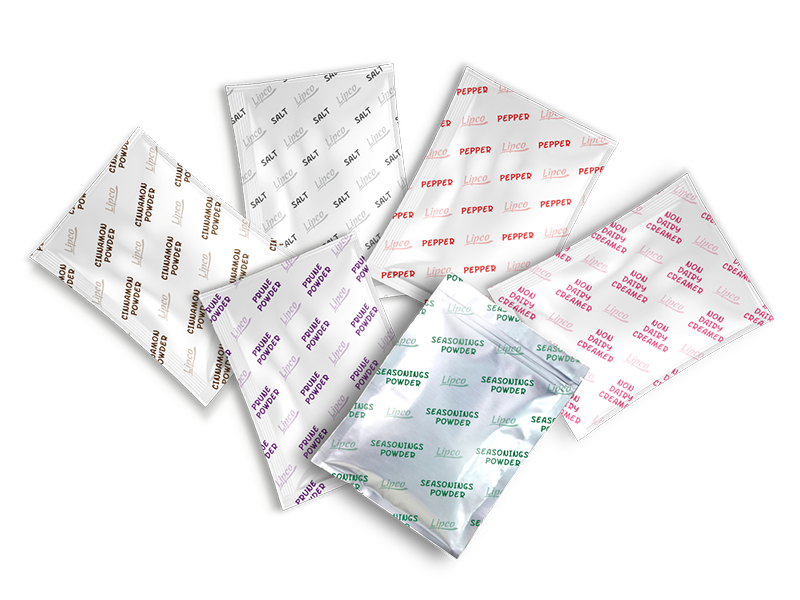 CONDIMENT SETS
- Prune Powder PET CPP Sachet 15g - 20g
- Cinnamon Powder PET CPP Sachet 15g - 20g
- Black/White Pepper PET CPP Sachet 1g - 3g
- Seasoning powder sachet (for noodles soup) 10g - 20g
OUR VALUED & SATISFIED CLIENTELE